This is a 7 inch touchscreen Design Case. The monitor housing is multifunctional and offers 6 positions. For mounting on walls or devices a VESA75 mount helps. The VESA mount can also be used to screw on a Raspberry housing.
This might also be interesting for you: CAD Design for a 2 adjustable axis stand
List of components
7″ touch screen
HDMI cable with 90° connector
USB Micro with 90° connector
Phillips countersunk head screw M3x10 (6 times)
Hexagon socket screw M3x6 (4 times)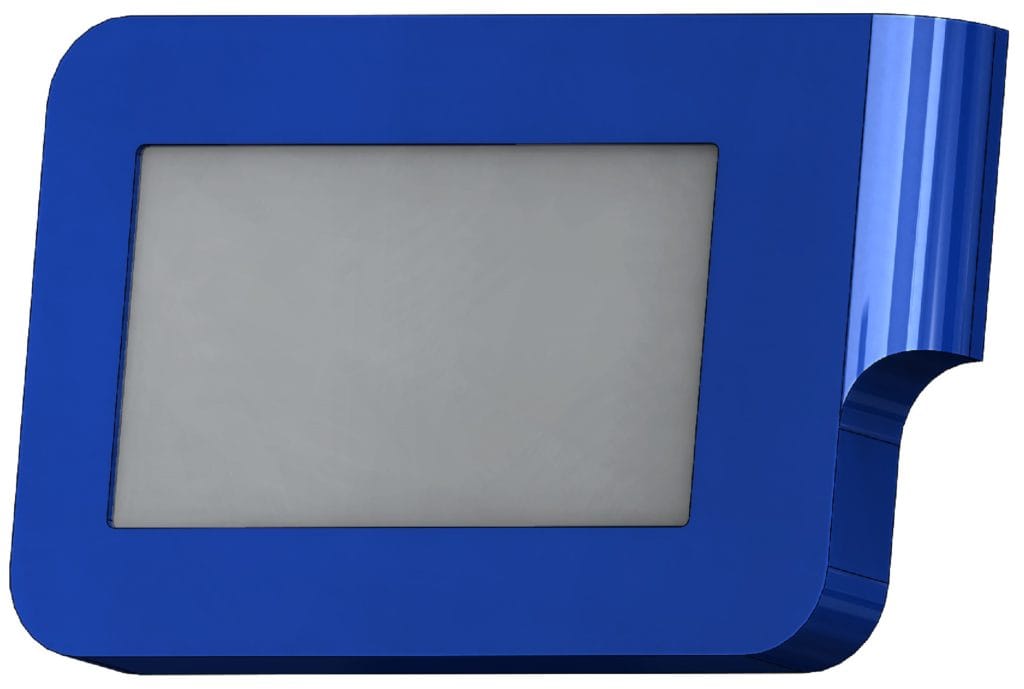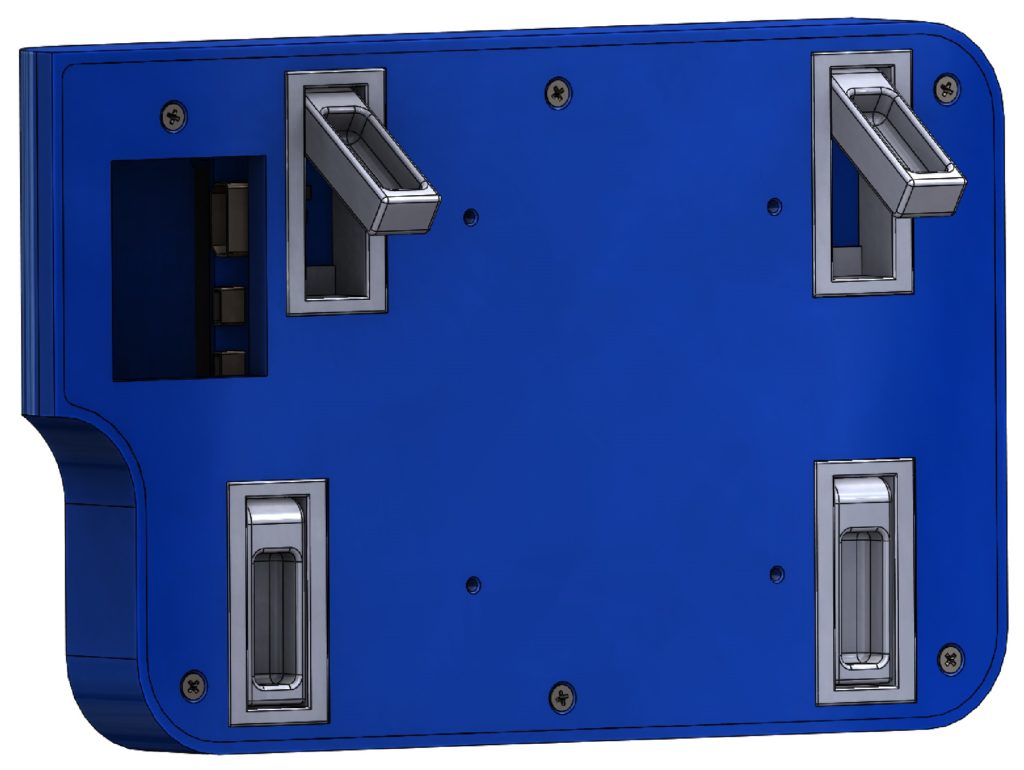 Motivation
Two years ago I bought four 7inch HDMI LCD 1024×800 pixel screens to equip my 3D printers with. My self-made 3D printers were each extended by a Raspberry Pi with OctoPrint. I can only recommend this! It is a great thing to control the printer with OctoPrint in a network!
In my opinion, you should not skimp on a good touch screen to control the printer. I always had the desire to design a nice housing for my rather sloppily installed monitors.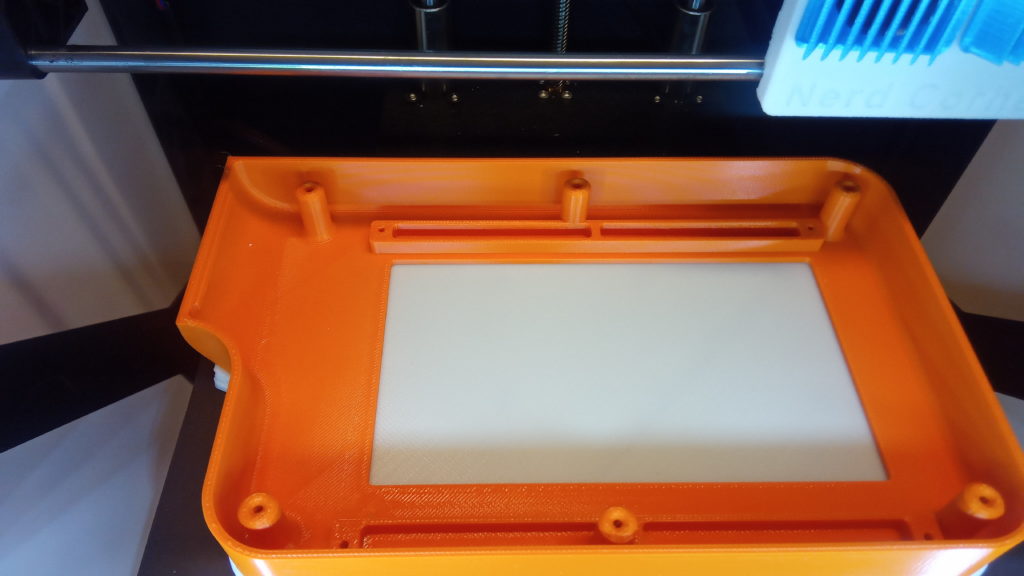 How to find a good design?
In the beginning, you always ask yourself the questions: What should the housing look like and what functions should it fulfill? That's why I've been thinking about my requirements.
The monitor should be able to stand on a table and still offer a comfortable viewing and operating angle. The connections should be concealed as far as possible. Being able to screw on a Raspberry Pi is also practical.
It is important that the design is printable and fits into my printer! So when creating 3D printed parts, I always make sure not to design too many overhangs to minimize the need for support material. I also pay special attention to the stability of the housing to ensure a protective encasement of the electronics.
The VESA75 shot was rather coincidental since a Raspberry Pi case downloaded from Thingeverse contained these dimensions for mounting. Now there are four fold-out feet on the backside which provide a stable stand in different positions! The connectors are protected with a non-removable cap and unfortunately have the disadvantage that a 90 ° angle plug is needed for the HDMI connection.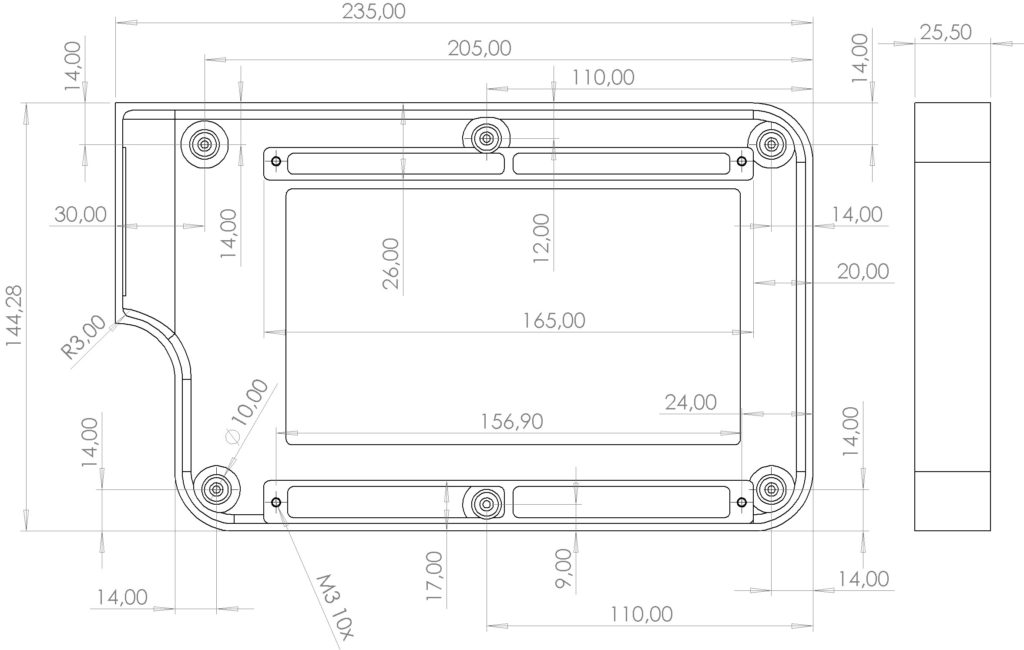 Download files